Even with masks and sanitizer and shields and distance… I was recently able to do the most normal, non-essential, but very essential, thing I've done in seven months. 

Four of my dear girlfriends and I got away to the Texas Hill Country over Labor Day weekend and visited several local wineries on that Sunday. Le sigh, it was wonderful.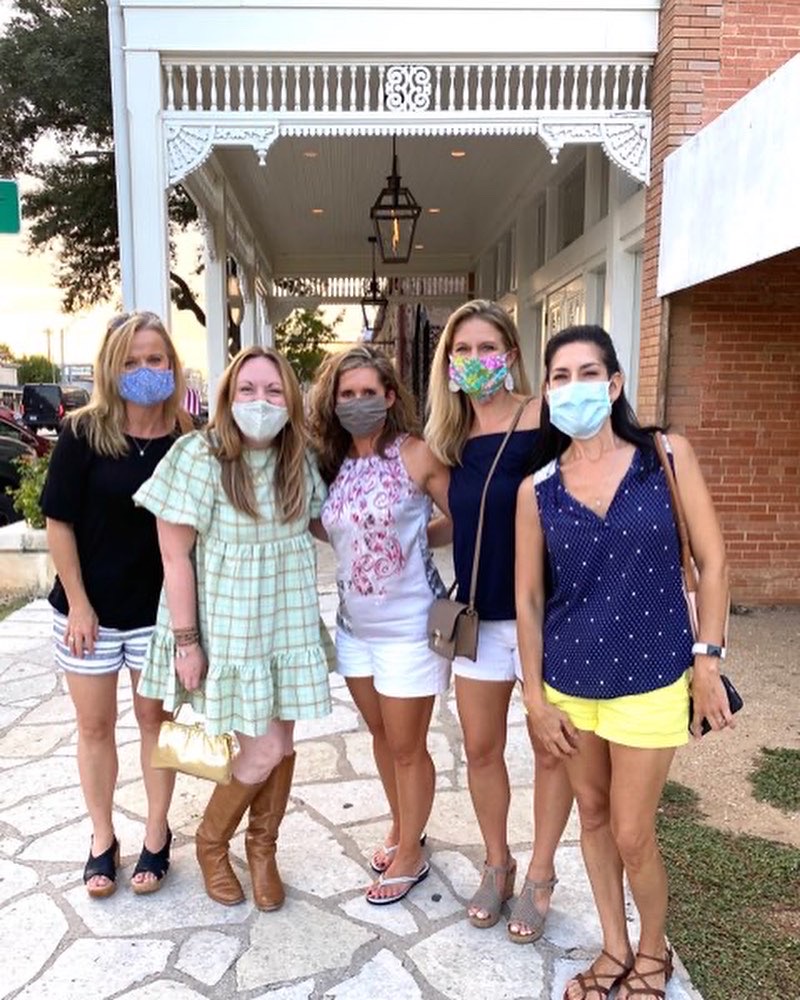 When you think about Texas, your mind may first go to BBQ and beer. We like those, too. But search the web for the best wine regions in the US and Central Texas will pop up on every list. The Texas Hill Country wine region spans 9 million acres, making it the second-largest wine region in the nation. You read that right. So we had a lot of vineyards from which to choose.

We started at Grape Creek Vineyards, one of the area's first. It's gorgeous with its Tuscan decor and rolling hills of full of beautiful vines. Even on a busy holiday weekend, we were able to get into a tasting with only about a 10 minute wait. The staff was friendly and knowledgeable and we had a lovely time. To me, Grape Creek is exactly what comes to mind when you think of a traditional winery experience.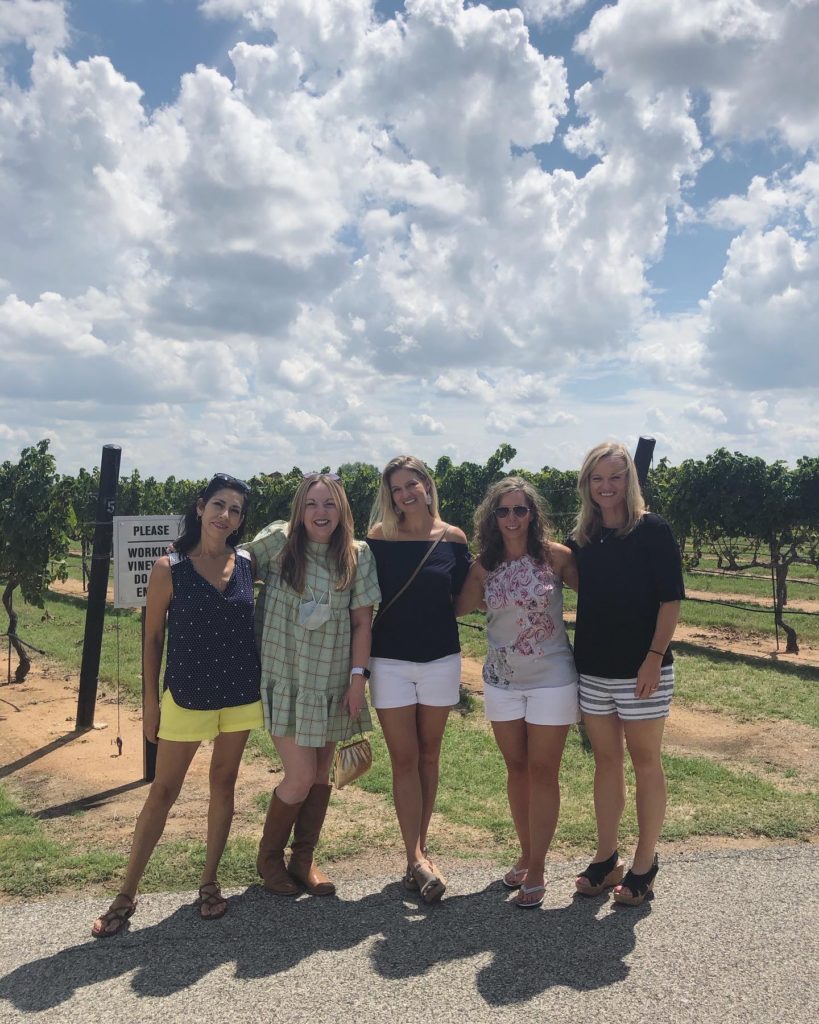 Next up was my personal favorite, Barons Creek Vineyard. I loved the more modern European aesthetic and the open-air interior courtyard. The day we visited we enjoyed a live band, plus they had large patio games set up for a more festive feel. There was also plenty of outdoor seating available, even though they were quite busy. But the best part of all? They have villas you can stay in on-property, and they are stunning. I'm already planning a little anniversary getaway for me and the hubs next year!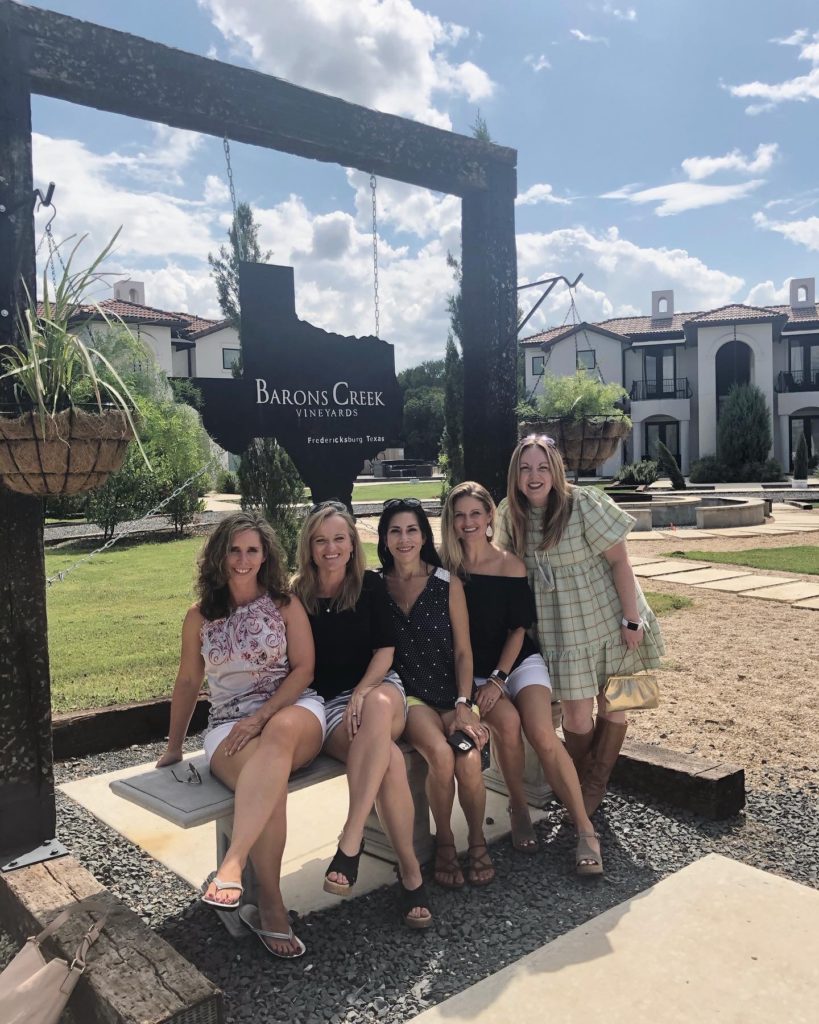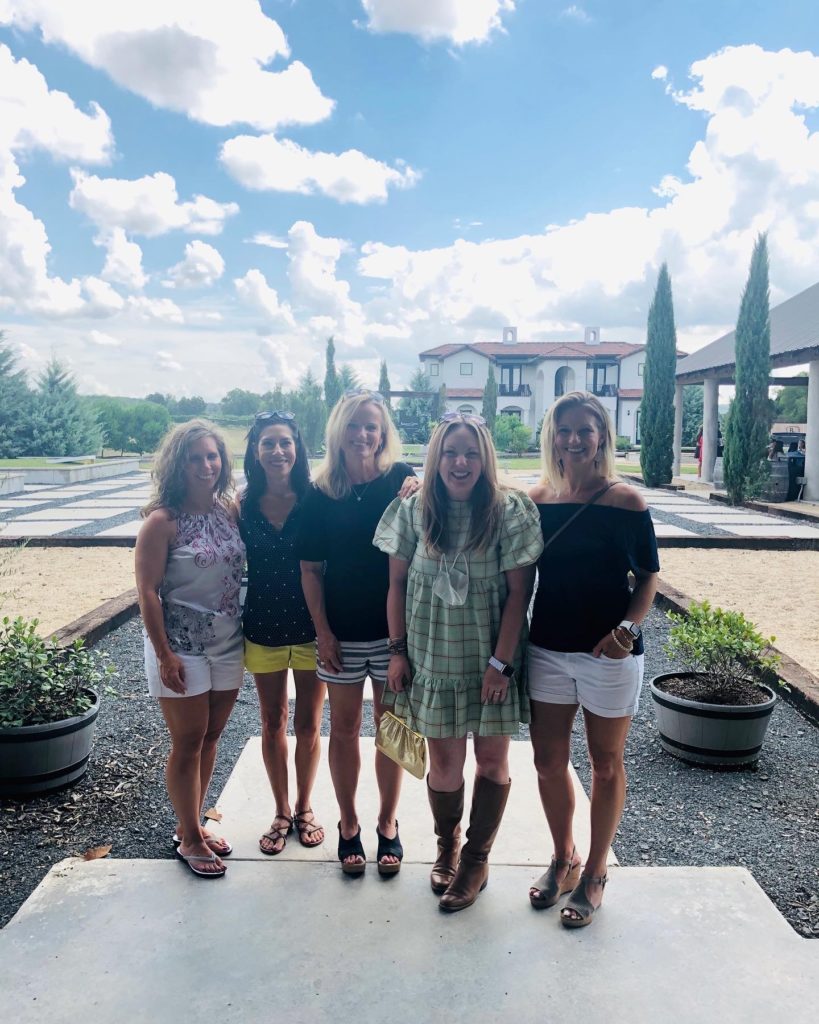 We ended the day at one of the newest wineries in the area, Bingham Family Vineyards. In fact, they'd only been doing tastings for three weeks! Maybe because of the newness, or maybe just due to an emphasis on details, I felt this is where the most attention was given to our group by staff. The vineyard has also partnered with Yee Haw Ranch to provide a wonderful shopping experience for guests. I would highly recommend a tasting here for the friendly experience.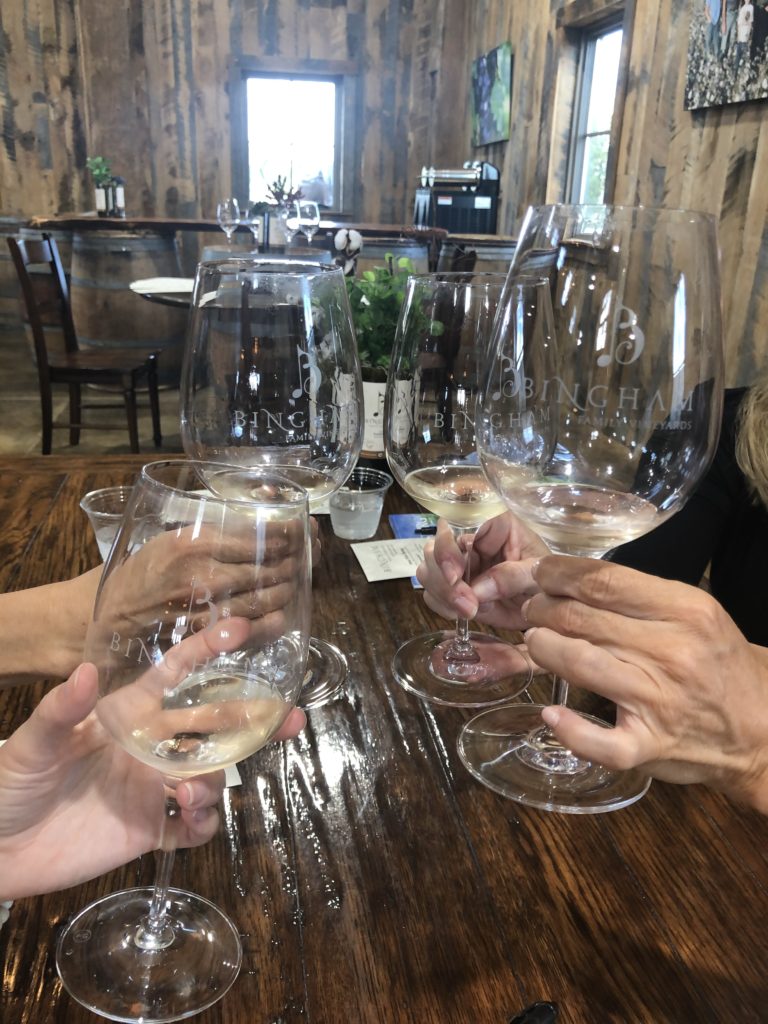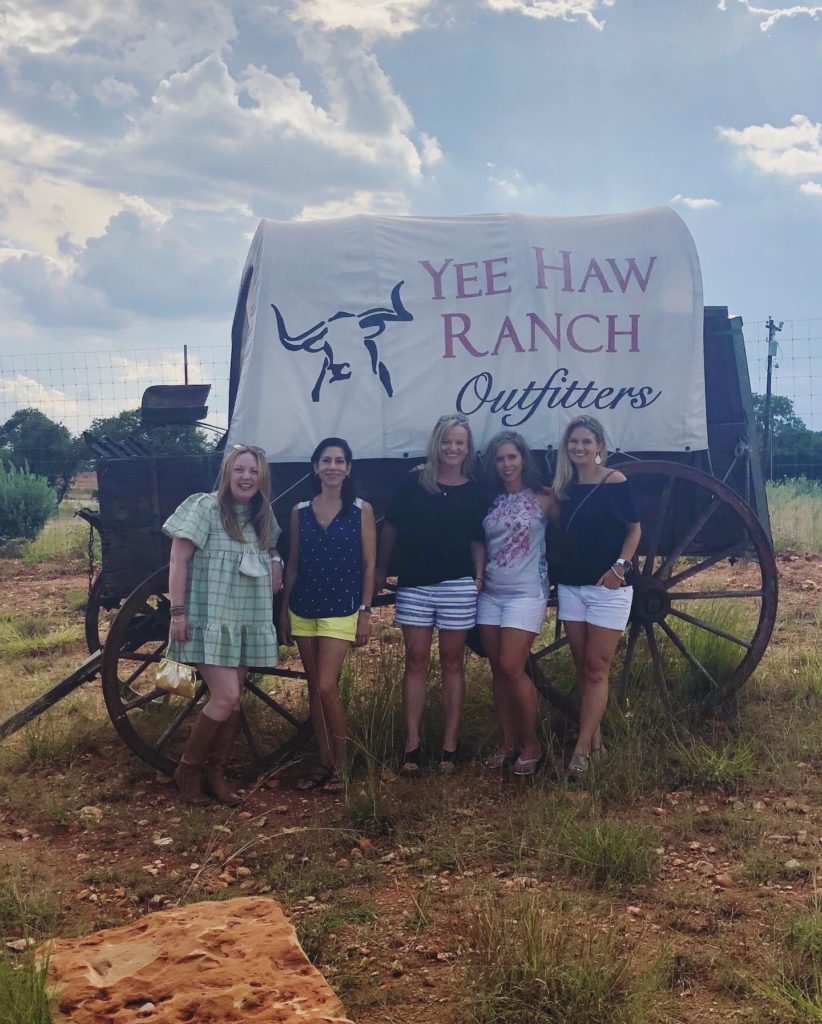 If you're thinking "wait a minute, she hasn't talked about the actual wine yet!" you're very perceptive. And that is because I can't, ha! Full disclosure, I don't actually care for wine. However that makes me a wonderful friend to have because I will gladly be your designated driver on a day-long winery tour! Also, all the money I save on wine tastings I get to spend in gift shops, and that's my kind of high! 🙂 But I will tell you that my friends enjoyed all of the wines tasted throughout the day and purchased several bottles to take home of the Bingham wines.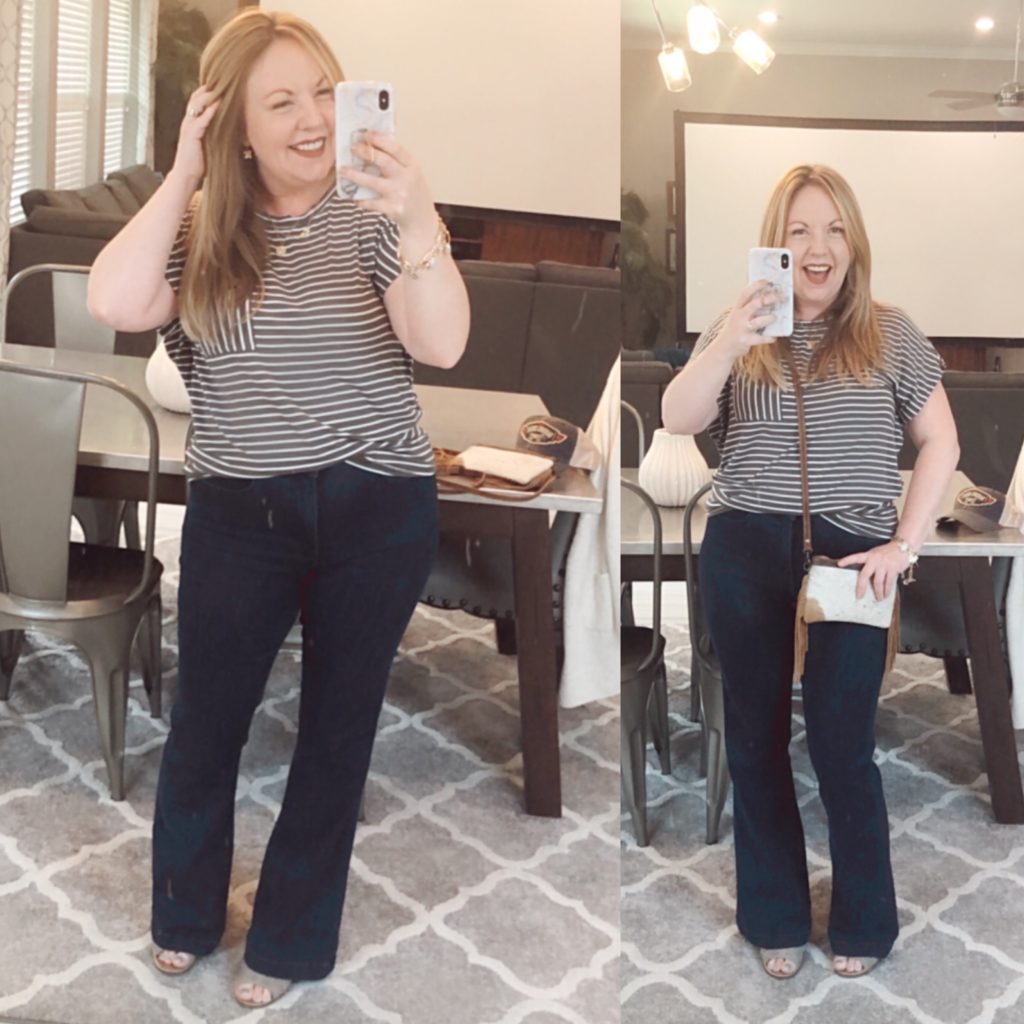 So if you find yourself in Central Texas, I encourage you to take time to visit the Texas Hill Country and the many wonderful wineries and cellars it has to offer.

If you can do it with your girlfriends, even better. Thank you, beautiful friends, for bringing joy and light into my life. And thank you Chad, my love, for encouraging me to go. It was a good day.

Peace & hugs,
Kelli
P.S. All accessories worn in pictures are from the Sanctuary Project and you can get 15% off their entire site using code KELLIH15